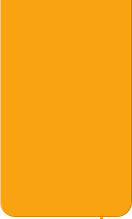 The Parent Staff Fellowship

The Parent Staff Fellowship (PSF) organization enhances the relationship between parents and the staff of St. Peter's CEC. 

The PSF exists to improve communication between parents and the school, as well as provide regular assistance to the CEC Staff. 

The PSF offers opportunities for Christian fellowship among the CEC families, in addition to providing opportunities to promote the school to our community.  PSF is a great opportunity for you to enhance your child's preschool experience.  Some of the annual PSF events include a Teacher Welcome-Back Party, Fall Into Fun Bulletin Board Contest, Halloween Parade & Reception, Fall & Spring Mission Outreach, Scholastic Book Fairs, Christmas Program & Reception,Valentine's Dance, Spring Fair, Teacher & Volunteer Appreciation Luncheon, Last Day of School Splash Party, and more.

Join our PSF group on Facebook for the latest St. Peter's

Child Enrichment Center News!

.